Dusts Institute


Dusts Institute is a collaborative platform and multidisciplinary research endeavor focused on invisible air-conditions of territory using a variety of expressions to represent the research outcome. By investigating the forms of human engagements with the invisible atmospheric substances, Dusts Institute aim is to re-claim, re-construct and share a common knowledge about changing nature and human impact upon the environment. Research methodologies encompass neutral observation and poetic description of spatio-temporal scales of change drifting the navigation towards unexpected and hidden anomalies of the environment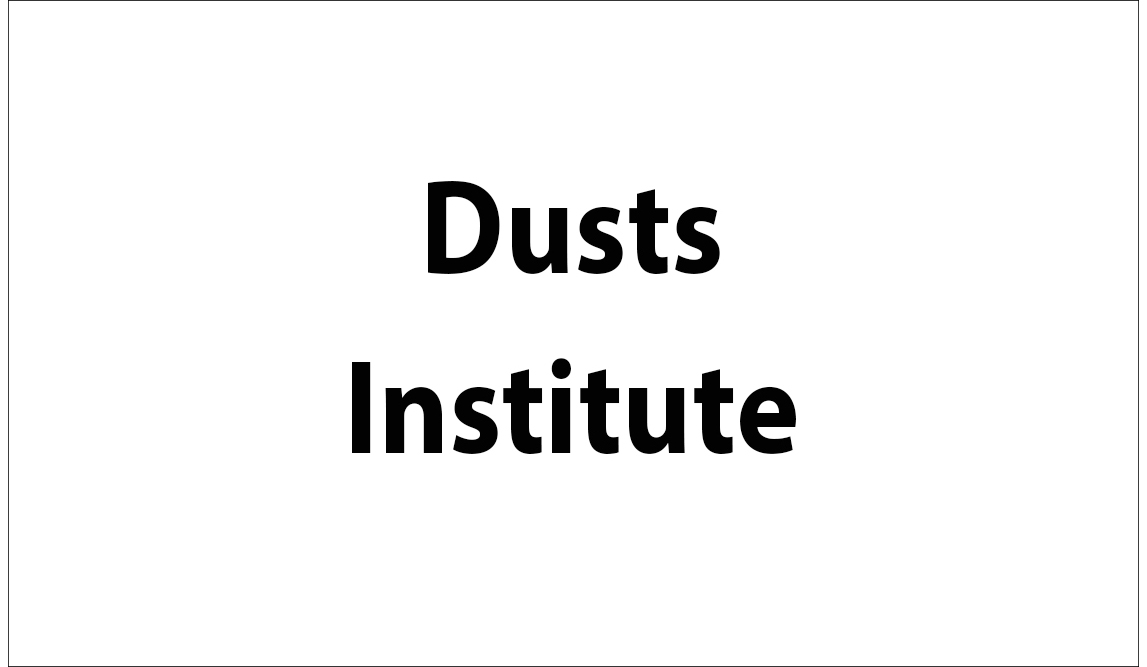 Dusts Chambers


We do not perceive the 18 kilograms of dusts that every human being, on average, inhales in a lifetime. Science conceives dusts as singular elements within our ecosystem while art and architecture can enable us to perceive them through their interactivity with human and non-human bodies. Thus, physical perception has the potential to act as a catalyst in our re-discovery of the interrelationship between dusts and culture, politics, environment, our individual decisions and our bodies. The Dusts Chambers project attempts to improve our perception of these phenomena through the visual, tactile and the olfactory sensations.

Crossectional Analysis
Microscopic cross-sectional analysis of settled dust layer on facade of historic monuments was developed with Institute for
Natural Sciences and Technology at Academy of Fine Arts in Vienna
. Small samples of polluted facade had been investigated through microscopic analysis where the main goal was to explore the aggregation of pollutants and crystal forming on the surface of selected samples. Samples embeded in resin revealed a layer, several nanometer thick, consisting of century old accumulated pollutants.
Moreover, bigger magnifications exposed crystalised surface of the historic stone, completely covered with gypsum crystalisation process.
Low oxygen areas
Project was based on research about mapping the coastal areas of Pear River Delta region. Main focus of explorations was on marine ecosystem, impacts of low oxygen air on marine ecosystem, coastal areas and pollution levels across natural reservoirs. Expeditions was guided by
Hong Kong Hoi Ha Marine Life Centre
. Results of the reserach have been presented through public interactive intervention in Hong Kong Central Pier n.5. raising awareness about low oxygen areas in urban environment.